1 July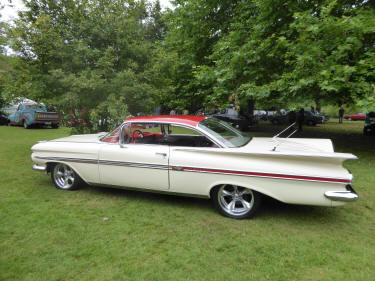 This is the vintage car festival in the park, with cars, bikes, stall vintage items such as clothing, household things and toys, and a small funfair. There was music and dancing in the tents. All the cars were spotless and perfect.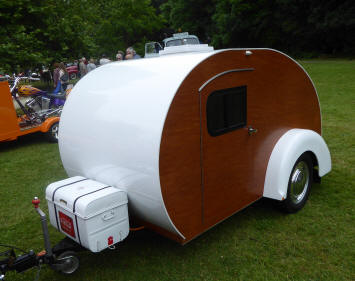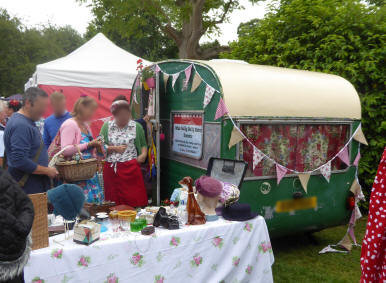 This tiny caravan is just right for children and teddies, but I think it is probably used to tow the luggage. This is the green sweet shop caravan, with all the old sweets that people remember.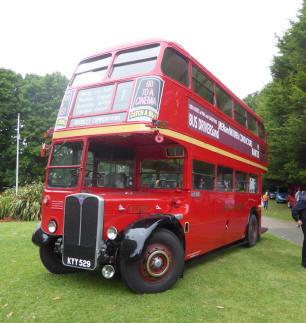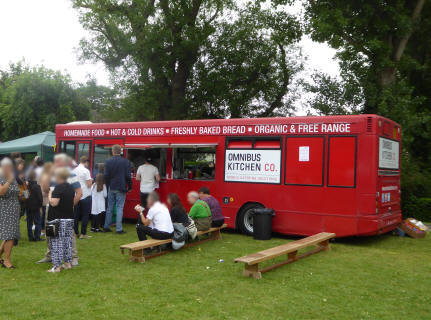 This is an old Routemaster bus, they are still kept going by enthusiasts. This more modern bus is being used as a snacks vehicle, the Omnibus Kitchen.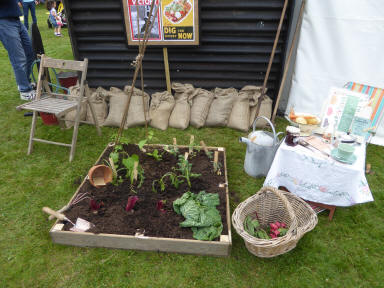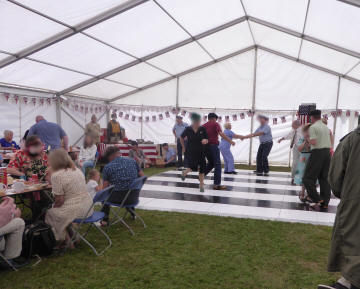 This is the wartime Dig For Victory garden, and a shelter behind. In this tent was lots of energetic dancing to wartime music.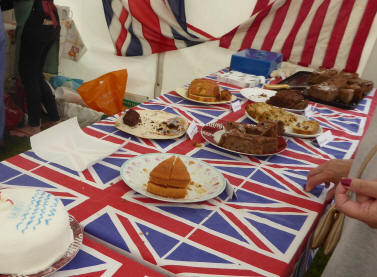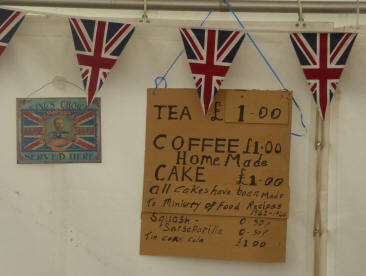 All the cakes were made to wartime Ministry of Food recipes.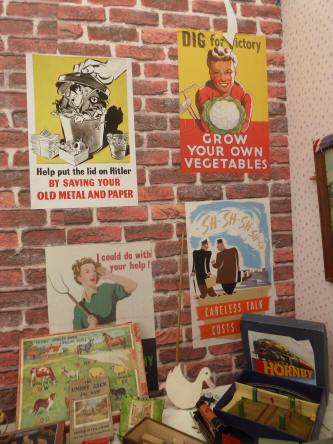 In the corner of the tent were lots of old-fashioned toys and posters on how people could help the war effort.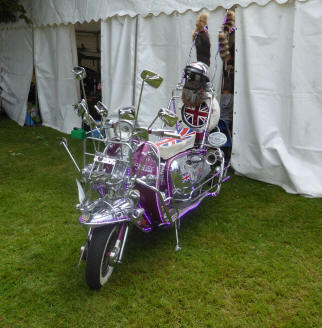 These bikes would certainly get noticed going down the road.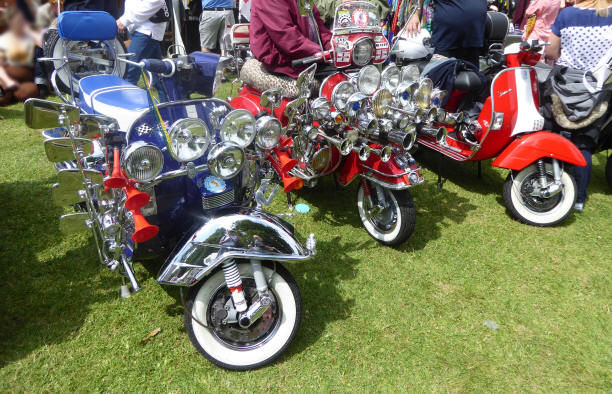 Even more headlights, and I wonder if they ever have them all switched on at once, it might be a bit dazzling for the other motorists.
2 July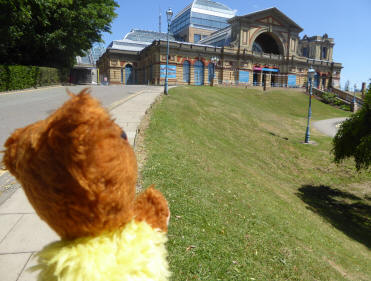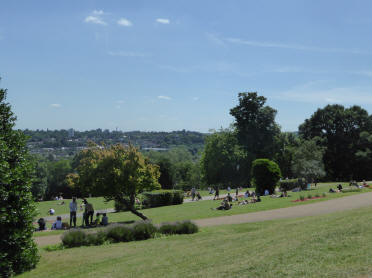 We went to Alexandra Palace in north London. In front is a sloping green with views over the whole of south London.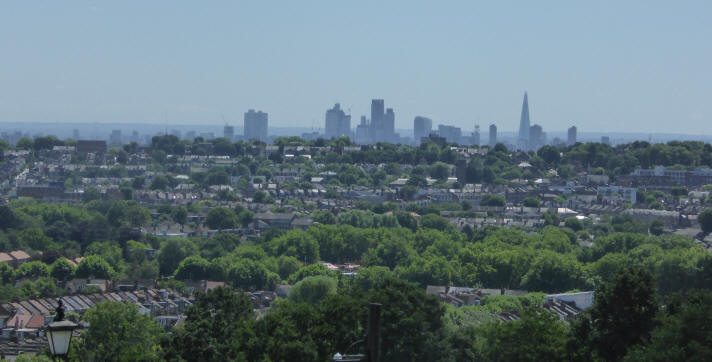 In the far distance we could see central London and the Shard spire.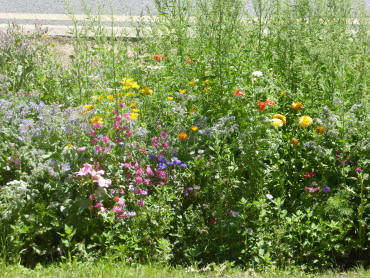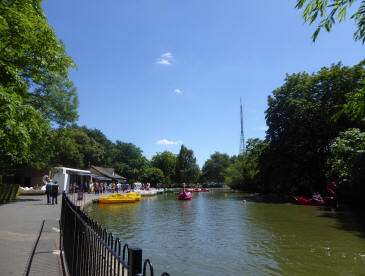 Along the lower edge in front the building they have a very long row of cottage garden flowers and we were there just in time to see the last few in bloom. Most of the others had gone to seed. Round the back is a park with a boating lake.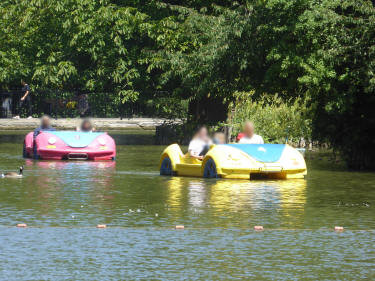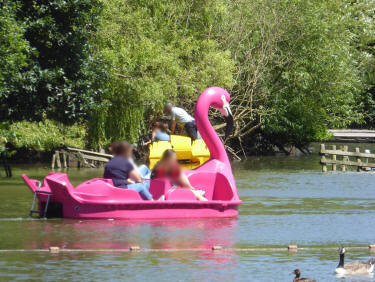 We found a seat round the back of the lake and had our sandwiches, and watched all the pedal boats. It was very strange seeing floating cars. The others were swans, dragons and this pink flamingo.
3 July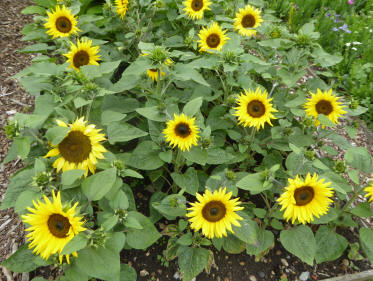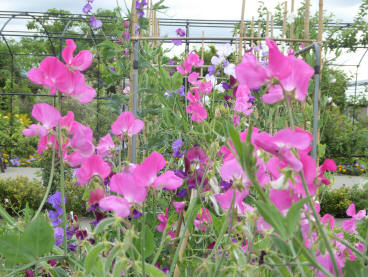 We went to Hall Place to get lots of flower photos for a video we want to make. These are in the cut flower garden. The sweet peas are very fragrant.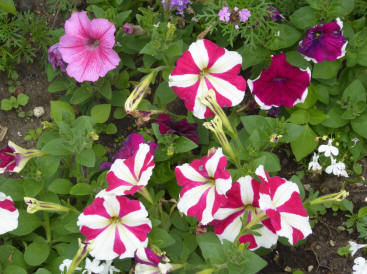 Then we went to the first rose garden and took a picture of every type of rose. Then on to the other flower borders. These pyjama striped petunias are my favourite.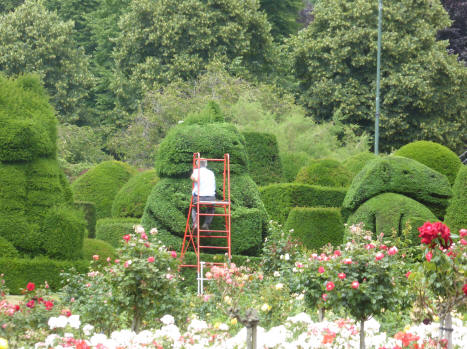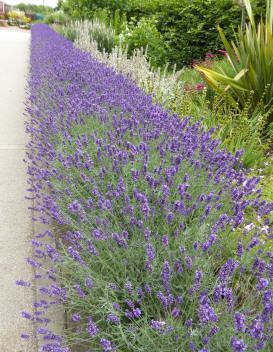 Here is one of the gardeners trimming the topiary beasts that overlook the main rose garden. On the way out we went back past the long row of lavender. It was alive with very busy bees.